Michael Jackson's Iconic Moonwalk Socks To Be Auctioned For $1m
A pair of socks worn by Michael Jackson during his first public moonwalk is expected to fetch at least $1m at auction.
YANS recalls that the late 'Thriller' hitmaker, who died in 2009 aged 50 donned the custom crystal stockings the first time he showed off his famous moonwalk during a performance of 'Billie Jean' in 1983 TV special 'Motown 25: Yesterday, Today, Forever'.
As reported on GottaHaveRockandRoll.com, which is organising the sale, the socks are expected to fetch between $1-2m when the auction begins on November 13. They are described as being "in very good, stage worn condition" and come with a full "certificate of authenticity."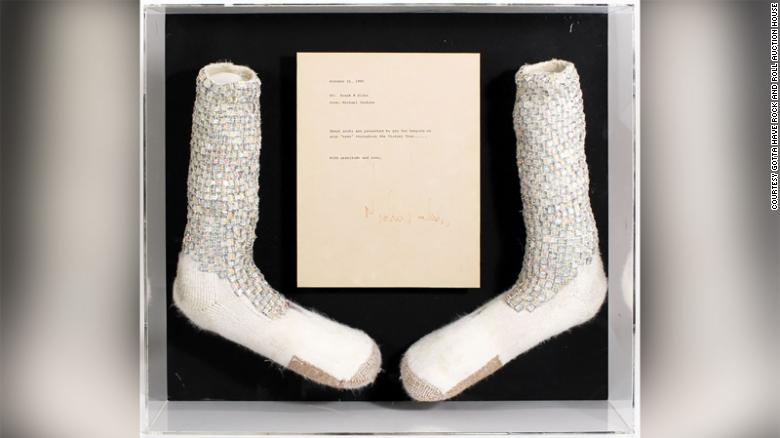 Ed Kosinski, CEO of Gotta Have Rock and Roll, said the socks look "heavily worn," but he couldn't say for sure how often they were worn after the Motown show.
The socks aren't the only Jackson memorabilia to go on sale. His "Suit of Lights" from his "Victory Tour" era is expected to fetch upwards of $20,000. A Chicago Bulls jersey signed by Jackson and Michael Jordan is also expected to get up to $20,000.